Welcome to Andersonville, the "shop local capital of Chicago." A neighborhood known for our Swedish roots, we now support over 400 local & independent businesses near and along Clark Street, located just north of Chicago's downtown. These are our stories, and we are Always Andersonville.
Episodes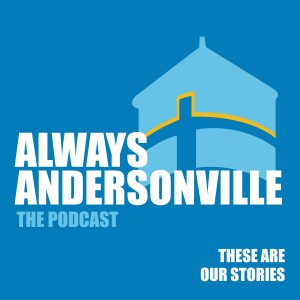 Monday Nov 07, 2022
Monday Nov 07, 2022
Small Business Saturday was founded by American Express in 2010 and received national attention as a Shop Small Movement. Did you know that a study done in 2004 titled The Andersonville Study of Retail Economics was used as the supporting document for the movement?
We hope you enjoy this episode featuring Lynn Mooney, Co-owner of Women and Children First, in conversation with former ACC Executive Director, Ellen Shepard and co-founder of Women and Children First Bookstore, Ann Christophersen.
When you shop small, you make a difference. We hope you'll join us in person or online (yes, many of our retailers are online!) in Andersonville this Small Business Saturday on November 26, 2022.